ICF Accredited Coach Training & Certification Program
Begin your magical journey of coaching with our ICF Accredited Level 1 Program.
Want to know when our next cohort begins? Find out here.
The Best ICF Accredited Coach Training

An overview of our ICF Certified and Accredited ACC Program
Chennai, Hyderabad, Bengaluru, Mumbai, Coimbatore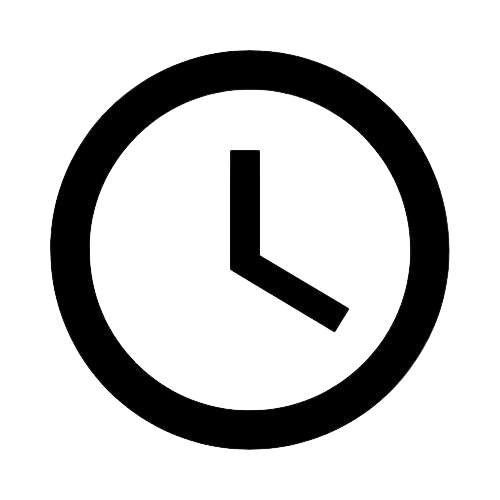 60 (includes classroom training, tools & assignments)
10 hours of mentoring PCC & MCC coaches
*We suggest 10 Years Professional experience to maximize the benefits of becoming a coach.
Check out our Free e-book Beginner's Guide to ICF Certification, and learn all you need to know about ICF Level 1 certification
They have done it. So can you!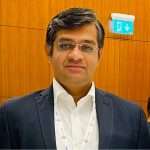 Not sure if our ICF Level 1 certification program is right for you? A chat with our alumni would definitely help!
Holding Trust for a Decade

Saravana Kumar Krishnan
2023-05-21
Subash & team operate with a high standard and deep commitment in grooming future coaches.
Hi this is Saswati I found the Regal Unlimited helps one to tap his/her potential and transforms one as a better individual. I have really enjoyed the course & found it very rewarding. Entire team is helpful , process practiced is very informative with clear instructions on how to become a successful Coach. Fantastic & inspiring.
Preena Ravindran
2023-05-19
It was an all together many new learning about myself .The entire teaching faculty is very good and experienced ,who are highly process driven . Best part is mentors support is just a click away .Thanks for all the valuable coaching inputs.will confidently recommend Regal Unlimited in my circle.
Immersive deep learning experience on transformation and coaching. Thanks to the coaches Subash and Swamy for their great mentoring and support throughout this journey and it still continues! Regal is definitely the best place to start your coaching journey! Experience a life changing experience in the calmness and deep exercises here.
J Lakshminarayanan
2023-05-19
Regal Unlimited focuses on a holistic approach to Coach Training - Coaching Skills, Coaching Business Acumen and Focus on deep work. I completed my ACC training with Regal and on my PCC journey with them which is a testament of my trust in their ability to impart quality training. Subash and Rekha are amazing individuals and great trainers/mentors.
Manasi Jahagirdar
2023-05-19
Excellent mentors, excellent support throught and after the training is done. Advantage of the growing network of coaches which Regal passes on to each of the learning coaches very easily. That's a huge gift to all of us. Highly recommended to all aspiring ICF coaches to come to Regal Unlimited.
I started my ICF ACC journey with Regal a few months back. The level of detailing in chartering my coaching journey, the thorough professionalism, and above all, the 'being present' for any of my queries, is what makes Regal unique. Glad that I am doing my ICF ACC certification through Regal.
The best place to learn how to become an ICF Coach. Very amiable and knowledgable mentors, supportive community of Coaches. Fantastic sessions that invite us to do deep reflection and build coaching muscle.
Who can become an ICF Coach?

Anyone who wants to unlock their potential or/and the potential of others can become an ICF coach. However, the coaching credential can be immensely beneficial for –
HR leaders & Professionals
Leaders & Agile Professionals
Self-Employed Professionals
Why Choose Regal's ICF Accredited ACC Level 1 Program…Or Not?

What learner coaches love about our ICF ACC Level 1 program
We have the satisfaction of seeing all our learner coaches pick up their credentials.
Approachable mentor coaches
Our mentors are readily available and committed to providing guidance & support.
Superlative global cohorts
Individuals thoughtfully brought together to maximize diverse learning opportunities within cohorts.
Supportive peer community
We create an ecosystem that nurtures interaction and collaboration between Regal alumni and alumnae.
Enriched learning & growth
Through webinars, talks, meet-ups, coaching intensives, etc.
Focus on practice over theory
Practice alone maketh confident, competent coaches. That's our mantra!
Last mile support for credentialing
Your trust with us doesn't end with training & mentoring. We are by your side the whole way, till you get that credential
Once a family, always a family
We are more than just a training & certification institute. We are a family. We are there for you at all times.
Coaching is a transformative expedition for outer success & inner fulfillment. Take the first step with us. Become a Regal Coach.
THE BEST ICF ACCREDITED COACH TRAINING

Why many learner coaches DON'T OPT for our ICF ACC Level 1 program

We charge a premium for the quality of training we provide. But we strive to make it easy on you with convenient options to stagger your payment windows. To learn more about our payment options, reach out to us.
We take time to build coaching rigor
Coaching is not a cloak you don! It is a mindset, an outlook, and a way of life and requires time & effort to build. A fast-track certification cannot do this.
We don't have enough awards to our name
It is a conscious decision not to seek recognition through awards. We measure our success by the quality of coaches we create through our programs.
Test Your Leadership Effectiveness with this Quiz
There are various leadership styles from Charismatic, Transactional, Laissez -faire to Hybrid, and everyone has their own.
The more important thing is your style being effective and creating an impact.
Challenge yourself with this quiz and find out how effective is your leadership style?
Need more info on coach training?
Here is your chance to get an answer from our Experts. Type your question and click Submit
What Makes Our ICF ACC Certification Program Regal? Find out from our learner coaches.
Steps to Become an ICF Coach

Becoming a coach is an exciting, life-altering adventure! Here's a quick glance at the 5 steps to achieving your dream.
60 hours of coach training, including synchronous (minimum 50%) and asynchronous learning.
ICF mandates that a minimum of 10 hours of mentoring is provided as part of the curriculum by MCC/PCC credentialed coaches.
The learner must clock in at least 100 hours of coaching practice to qualify for the required ICF- ACC norms.
Submission of one recording of a coaching conversation for performance evaluation that demonstrates the right application of concepts and competencies.
Pass the ICF Credentialing Exam, a psychometric test conducted by the ICF to evaluate the conceptual understanding of the ICF Framework and coaching competencies.
The Right ICF ACC Certification Program
Becoming an ICF ACC involves more than just training and undergoing certain steps involved in the journey to credentialing. It requires a mindset that develops as one explores the process.
This is why it is important to choose a training program that enables you to develop a coaching mindset. A program like ours.
Additional ICF ACC Requirements

Once the Learner undergoes the Training (via Virtual mode or In-person mode), mentoring, and completes the required assignments, Regal Unlimited issues a Certificate of Completion.
While applying to ICF for the Credentialing process, the Learner must submit the following to ICF:
Leading Coach Training Programs

ICF Coach Certification Training at Bengaluru, Chennai, Delhi, Hyderabad & Mumbai

Why become an ICF coach?
How does it lead to professional growth?
Find the answer to all your questions in this highly informative webinar by Subash CV, Master Certified Coach.
Need More Info on Program
For more details on our ICF approved coach training program, please download the brochure

How NOT to Become a Coach – Pitfalls to Avoid While Selecting a Coach Training Institute
While there is a straight answer to it (There are 5 Steps) many aspiring coaches get confused, manipulated, and trapped in the certification quagmire! Hence in this blog, we will attempt to tell you "How NOT to become a Coach?"……
10 Things You Must Know About Professional Coaching
Professional coaching is one of the least understood and most misunderstood professions today. The wide application of the term 'coaching' blurs the lines that sharply demarcate professionals Whether you want to put a toe in…….
Frequently Asked Questions

What is ICF?
ICF, or International Coaching Federation, is a leading global organization for coaching and coaches. They independently certify coaches and nurture a worldwide community of coaches
How much does it cost to get ICF certification?
The first step to becoming an ICF coach, the ICF-ACC certification, costs anywhere from INR 1 lakh to INR 1.5 lakh. It excludes the ICF ACC application fee, to be paid when applying for ICF-ACC credentials.
What counts as coach-specific training?
Training received from an ACTP (Accredited Coach Training Program) or ACSTH (ICF Approved Coach-Specific Training Hours) program counts as coach-specific training
What are the requirements for ACC certification?
60 hours of coaching education, 10 hours of mentoring, 100 hours of practice coaching with successful submission of one coaching conversation to ICF, and passing the ICF credentialing exam.
What is ICF ACC credential?
ICF ACC credentials are conferred on professional coaches who show adequate understanding and application of coaching competencies and maintain coaching standards set by ICF.