Our webinars cover the latest trends in leadership development, ICF coaching, coach training, and life coaching. We have an impressive line-up of successful leaders, coaching stalwarts, global educators, and luminaries from various other spheres of human industry. Tune in to these brilliant minds sharing their ideas, experiences, and learnings.
View Our Previous Webinars

Why Are Technological Leaders Looking Up to the ICF Coach Certification?
As an Agile Coach – are you truly coaching? How can ICF Certified Coach Training help you amplify your team's performance and even accelerate your Agile Career?
All About Professional Coaching
This Webinar by Regal Unlimited speaks about the nuances of professional coaching, the ICF way. It further speaks about how coaching can transform one's life.
Museart on "Be Your Own Boss"
Regal MuseArt is an alumni event by Regal Unlimited. Be Your Own Boss, is a step-by-step guide to converting your professional expertise into a consulting business.
Regal Global Webinar on the Coach as Leader by Leon Vanderpol
For over twenty years, Leon VanderPol has devoted his life to personal development and inner leadership. Watch this webinar on becoming a coach as leader.
Tactical Storytelling by Prof Neil Bearden
Prof Neil Bearden grew up in Baton Rouge, Louisiana, USA, with either a shotgun or a fishing pole in my hands. Always hunting or fishing – sometimes at the same time.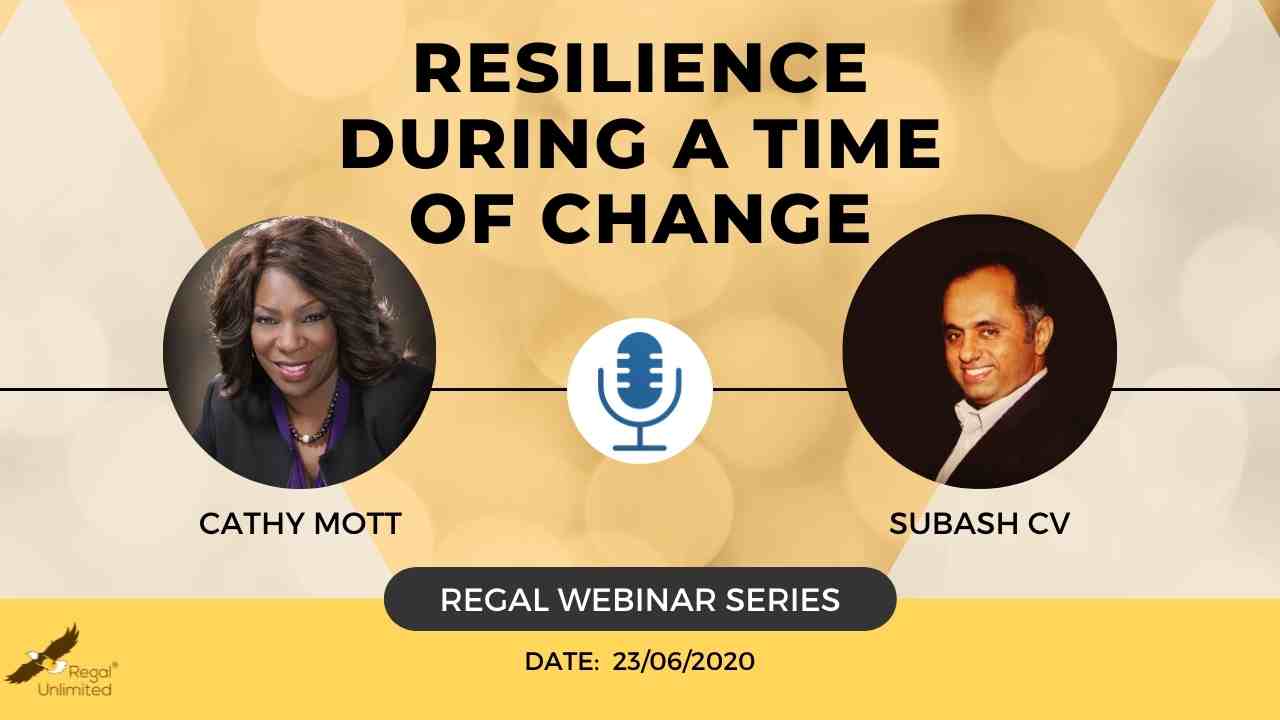 Resilience During a Time of Change by Cathy Mott
Cathy Mott is an Author, Executive Coach, Keynote Speaker, facilitator, and trainer who has had the pleasure of working closely with senior leaders for more than 25 years.
Building the Phoenix Mindset by Prof Paddy Padmanabhan
V. Paddy Padmanabhan is the Unilever Chaired Professor of Marketing at INSEAD, where he is also the Academic Director of the Emerging Markets Institute.
Webinar with Janet Harvey : ICF team coach
Janet M. Harvey visionary, writer, speaker and coach who awakens the leader within so people pursue sovereign choices and live into wholeness.